Blog
Word, Music and Audience - together again
Wednesday, 27. May 2020
The silence to which art was forced is not easy to accept. The audience as a counterpart in that we do is very much missed.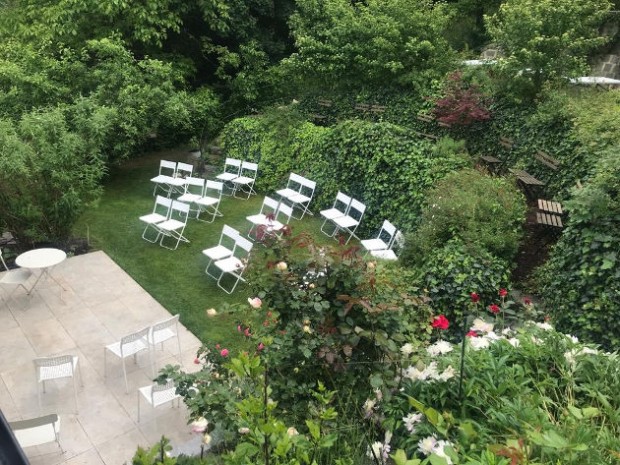 Our old vineyard on Vienna's Nussberg will be the place for art gatherings in the coming weeks and hopefully my spontaneous idea will be an initiative that will please many.
On May 30th the program starts with Beethoven, who lived in the immediate vicinity, going through and overcoming his great crisis here.
Michael Dangl reads, and I play works that have arisen around the Heiligenstädter Testament.
The other dates will be announced on an going along basis, in addition to Michael Dangl, the "godfather" of this project, among others. The actors Markus Hering and Markus Meyer, the writer Dietmar Grieser, Vienna Philharmonic Orchestra Rainer Honeck and Tibor Kovac will all be part of the project. Boris Eder will offer a children's program around "Peter and the Wolf" for the true heroes of the past few weeks.
These are the next dates:
06.06. due to the great demand the Beethoven program with Michael Dangl will be repeated
13.06. Joseph Lorenz reads from Mozart's trip to Prague, the Artis Quartet plerforms Mozart's "Dissonanzen" quartet and Mozart's piano concerto KV 414
I would like to thank all of my colleagues who immediately agreed to participate, and in particular Steinway & Sons, for a phenomenal instrument that was made available to me!
[ DOWNLOAD ]
So schön, das Leben
L. van Beethoven
Die Stille, zu der die Kunst gezwungen wurde, ist nicht einfach anzunehmen. Das Publikum als ein Gegenüber in ihrer Ausübung fehlt sehr.
Unser alter Weingarten am Wiener Nussberg wird in den kommenden Wochen ein Kunsttreff und aus meiner spontanen Idee hoffentlich eine Initiative, die viele beglückt.
Am 30.05. startet das Programm mit Beethoven, der in unmittelbaren Nähe gelebt, seine große Krise durchgegangen und überwunden hat.
Michael Dangl liest, und ich spiele Werke, die um das Heiligestädter Testament entstanden sind.
Die weiteren Termine werden laufend angekündigt, es machen neben Michael Dangl, dem "Paten" dieses Projektes, u.a. die Burgschauspieler Markus Hering und Markus Meyer, der Schriftsteller Dietmar Grieser, Wiener Philharmoniker Rainer Honeck und Tibor Kovac mit. Mit Boris Eder bieten wir ein Kinderprogramm mit "Peter und der Wolf" für die wahren Helden der letzten Wochen an.
Hier die nächsten Termine:
06.06. wg. großem Andrang die Wiederholung vom Beethoven-Programm mit Michael Dangl
13.06. Joseph Lorenz liest aus Mozarts Reise nach Prag, Artis Quartett spielt Mozarts "Dissonanzen" Quartett und Mozarts Klavierkonzert KV 414
Mein großer Dank gilt allen Kollegen, die sich sofort bereit erklärt haben mitzumachen, und insbesondere Steinway & Sons in Wien für ein phänomenales Instrument das mir zur Verfügung gestellt worden ist!
[ DOWNLOAD ]