Blog
Kiel Castle, Kiel
Tuesday, 15. Sep 2009
Kiel Philharmonic Orchestra | Georg Fritzsch
11.09.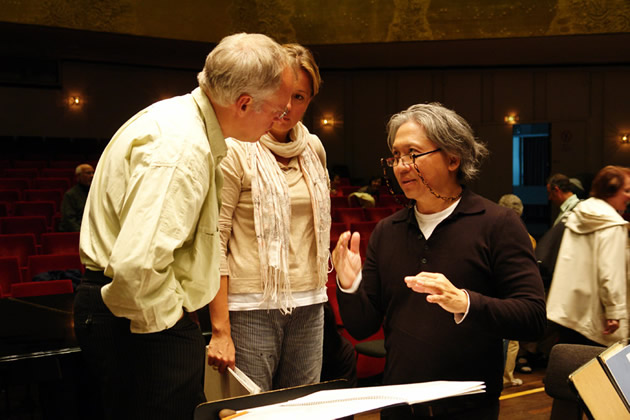 Some more fighting with myself and the world together with and against  the score...General rehearsal... Shih (*1950)
Der Kampf geht weiter...Generalprobe... Shih (*1950)
13.09.
Kieler Philharmoniker: Strauss-Stärke und Vavics Fingerspitzen
I reached the audience with Shih's 'Requiem'. People were touched.  Tears reported...

Das Publikum berichtete von Tränen und Gänsehaut. Erfolgserlebnis...
14.09.
Some hours off. What a good air here in Kiel...

Jetzt fand auch meine Seele die Ruhe.Am Wasser. Was für Luft...