Press
05. 12. 2016
Melancholy and Virtuosity
The Symphony Orchestra Vorarlberg presents a Russian focus.
Bregenz sz
With a beautiful string sound, diabolic virtuosity and temperament, the Symphony Orchestra Vorarlberg (SOV) presented a concert under the baton of its Chief Conductor Gérard Korsten at the Festspielhaus in Bregenz: Anika Vavic shone in Rachmaninoff's Rhapsody on a Theme by Paganini, bookmarked by Penderecki and Tchaikovsky's Symphony No. 4. […]
All Kinds of Finesse
In the last of his 24 Caprices for Solo Violin, Paganini, the Italian "diabolic violinist," created a work whose whirling variations challenge the entire technical brilliance a violinist can muster. Composers such as Brahms, Lutoslawski and also the Russian pianist and composer Sergei Rachmaninoff used this Caprice as the inspiration of cycles of variations of their own. In Rachmaninoff's case, it is not just the soloist who is allowed to sparkle with all kinds of finesse, chord sequences, leaps and runs, but the entire orchestra is given a chance to show off the colorful spectrum of its instruments.
Anika Vavic, who studied in Vienna and is deeply familiar with the Russian school and its music, played the 24 variations with great naturalness: at times she made them sound puckish, witty and agile, then again offering poetic melancholy with swinging bell-sounds, followed by wonderfully relaxed virtuosity. The Symphony Orchestra Vorarlberg provided no mere accompaniment, but its instrumental sections were a very present partner. "To celebrate the events of the day" (the presidential election in her adopted homeland Austria) the pianist offered an encore: a delicately pulsating piece by Schubert.
im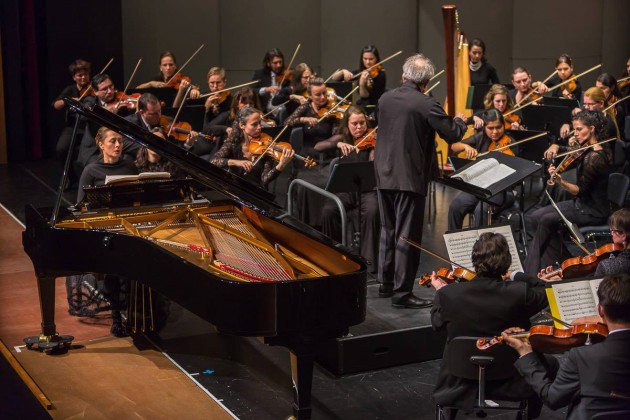 [ original article ]
Translation: Alexa Nieschlag