Press
01. 02. 2017
The Mariinsky Theatre delighted Belgrade audience
[…] Played with incredible precision, Shchedrin's "Naughty Limericks" hinted at the lushness of Shostakovich's 2nd Piano Concerto, masterfully delivered by Anika Vavic, a soloist performing with Mariinsky Theatre Symphony Orchestra.
This hugely complex piece demands, from both a pianist and orchestra, a total emotional engagement. Vavic was in a perfect control as if she were dancing on a thin wire stretched between high skyscrapers.
Playing a piece in which the smallest error could sound disastrous, Vavic tenuously extracted only pure sentiment from the piano.
She left the stage to a standing ovation.
© Maxim Blinov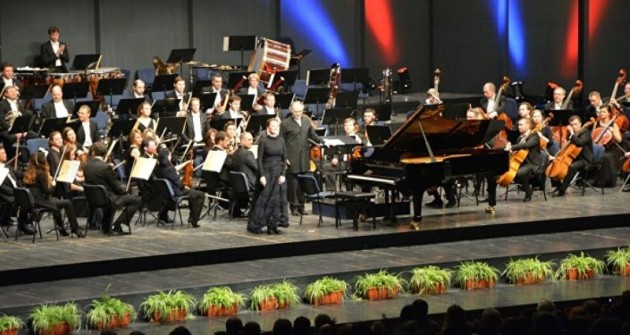 © Maxim Blinov
[ original article ]